Oxfordshire Regional Nature Park
Bioabundance, a Community Interest Company in Oxfordshire, sees the creation of a regional Nature Park as a unique opportunity to secure big gains for nature and to pilot the countryside access and co-ordination of nature and landscape action that is needed to get the best out of our Countryside.
The Park covers 113 km2 in Oxfordshire, 167 km2 in Bucks. It includes Otmoor and Upper Ray wetlands and the Bernwood-Stowood-Shotover ancient forests, meadows and Heaths. The Park would protect the area from major development, and also promote landscape-scale nature, landscape restoration and, access for human mental and physical health.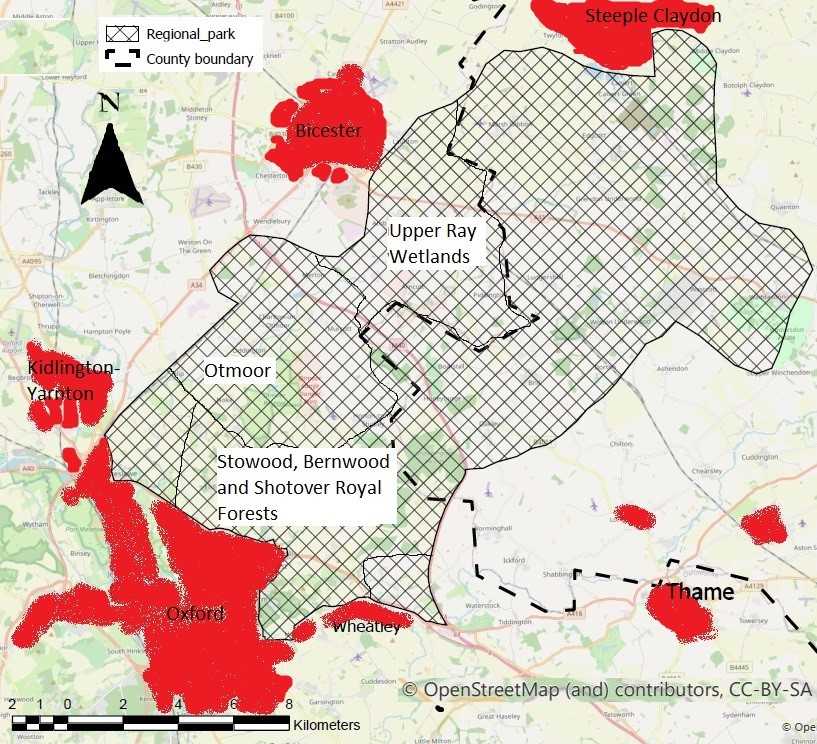 Uniquely for land next to Oxford, the RNP has a very low population and few roads while having a historic hedge-rich and wooded landscape and Otmoor. The area contains key nature reserves and 25% of the County's habitat restoration potential, all in a compact area linking up to rich areas in adjacent Buckinghamshire.
Proximity to major population centres and growth points of the County leaves the area particularly vulnerable to development. But that proximity also gives the opportunity for sustainable access through new and improved cycle and pedestrian paths and bus subsidies while protecting sensitive nature reserves from increased visitor numbers.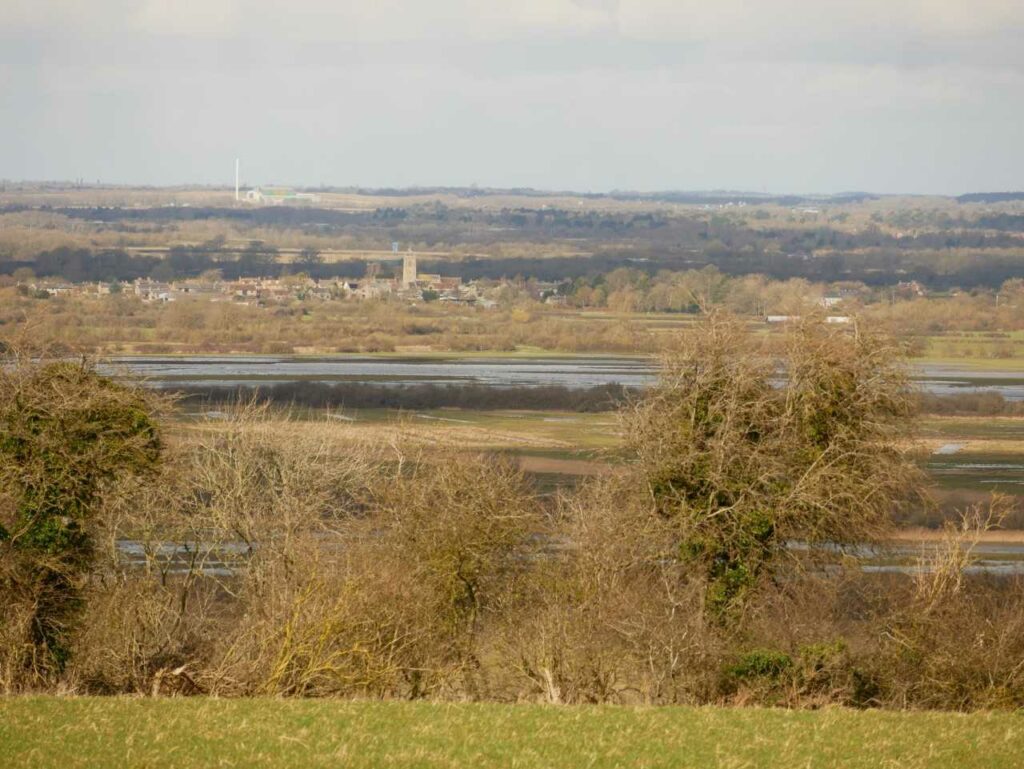 Beckley Ridge across Otmoor to Charlton – with thanks to Howard Stanbury
The Regional Park proposal was developed by local people and parish councils for the Oxfordshire Plan 2050 in 2019. We at Bioabundance are promoting the Park as strategic Green Infrastructure in Local Plans, asking for a Local Area Transport Strategy to deliver sustainable access, and seeking co-ordination of initiatives. There is a danger that, for example, the push for tree planting will conflict with landscape restoration or links between nature rich habitats.
BBOWT, the local wildlife trust, is undertaking a detailed feasibility study and stakeholder consultation in very similar area to the Regional Nature Park. They aim to see how we can ensure the area receives as much as possible from the bewildering funding initiatives now becoming available for nature, landscape and enjoyment of nature.